Fairy Tails :: Jewellery Birds
"Birds with happy endings!"
Fairy Tails were produced by Hasbro in 1986/87. They were a series of colourful plastic bird with long hair and symbols on their chests, similar in colour to My Little Pony. Each bird came with a perch which their feet could grip onto when they were no longer gripping onto your fingers! They also came with a comb and ribbons for their long multi coloured hair. There were a few playsets produced but I don't know of any other accessories.
[eBay links are sponsored]
Images on this page thank to eBay seller itsaclassic!
Jewellery Birds
"A collection of adorable, miniature Fairy Tail birds that clip onto glamorous jewelry for a fashionable look little girls will love to wear. Six different sets to choose from. Jewelry and birds are interchangeable."
Jewellery Birds, also known as Teeny Tiny Birds, were as the names suggest tiny Fairy Tails which came with pieces of plastic jewellery. They could perch on the necklaces, bracelets, rings and headbands they came with, or on their own tiny perches.
There were 8 different birds which came in 6 different sets.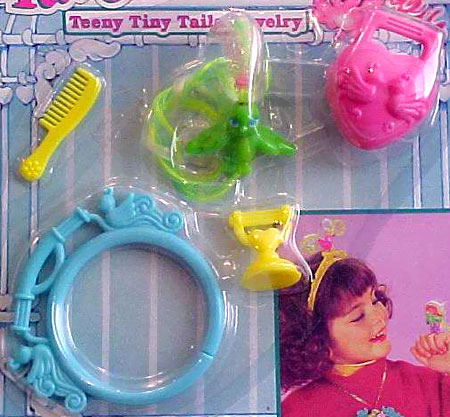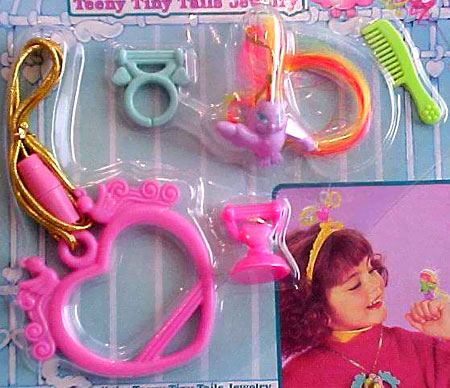 Publicity
This image of from a 1988 Hasbro Catalogue.
For Sale