Girl Talk :: Puzzles
"Just for girls!"
Girl Talk was produced by Golden in 1988-93 and were a selection of games for girls all about dating and boys! There was also a series of books and some electrical items too. The original game was also re-designed by Milton Bradley in 1995, as well as versions by Waddingtons for UK (1988), XF Schmid for Germany (1991) and even a PC game.
[eBay links are sponsored]
Images on this page thanks to GOTD Forum member jazzmatazz and eBay seller upcyclestation!
Puzzles
There were at least two heart shaped puzzles produced in 1989, both containing 250 pieces. Some of the pieces were also heart and star shaped.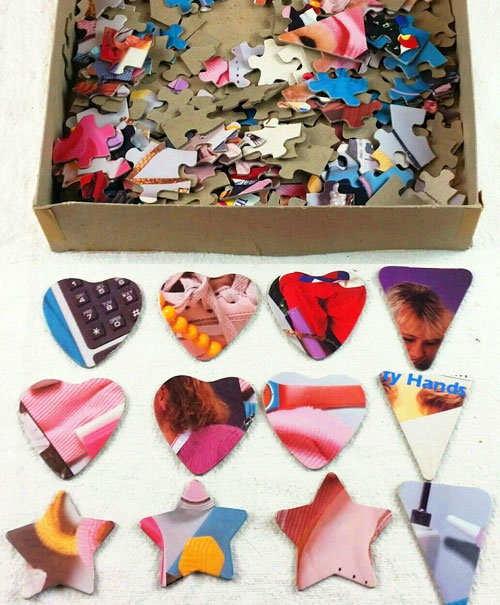 For Sale