Make Me Up Darlings :: Dolls With Playsets
"A dab of water makes me change!"
Make Me Up Darlings were produced by Hasbro in 1990. They were a series of small, scented dolls with designs on their faces which appeared with cold water and disappeared with warm water. They each came with a set of clothes, shoes, a themed accessory and a comb. The playsets also included a doll and came with several more accessories each.
[eBay links are sponsored]
Images on this page thanks to Totally Jem!
Dolls With Playsets
"These charming playsets have even more accessories for kids who want their dolls to be someone extra special! Each fun-filled set comes with a themed and scented Make-Me-Up Darlings doll, an animal friend and lots of extras. The pet changes colour with just a dab of cold water, and the doll has make-up designs and a special outfit so little girls can give her a completely new look. Lots of themed accessories are included to add to the fun!"
Carla Clown and her Birthday Party Playset
"With party favours and a bear that changes colour!"
Frannie Fairy and her Tea Party Playset
"Includes tea party accessories and a colour-changing rabbit!"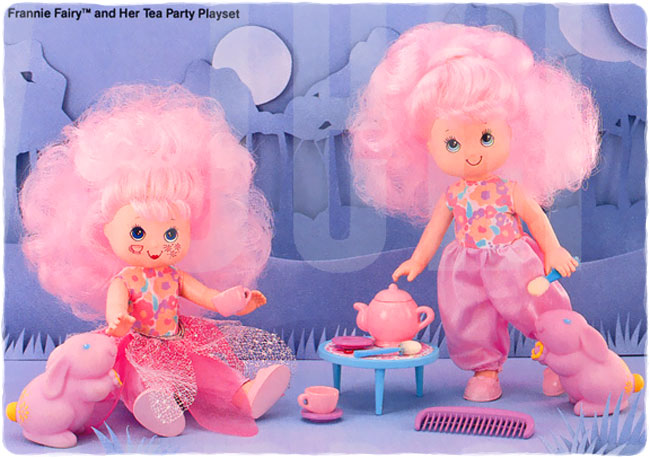 Vicky Vet and her Dog Care Playset
"Comes with bath-time accessories and a dog that changes colour!"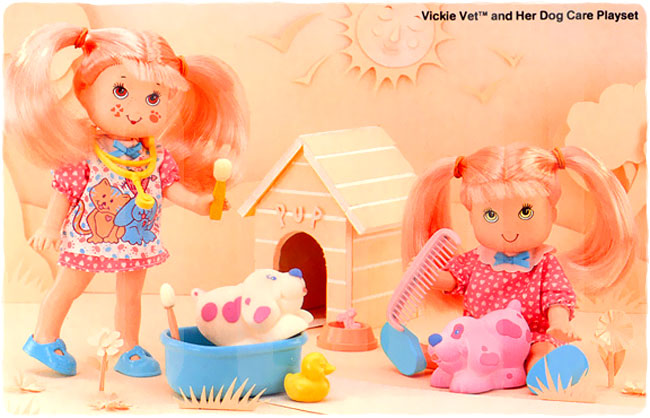 For Sale