Petite Ponies :: Unproduced Playsets
"They're keys that unlock a world of magic!"
Petite Ponies were produced by Hasbro in 1989-91. They were various sets of small 1" ponies with moulded and brushable hair, and had a horseshoe dent in their base. There were seven different sets plus eight playsets with a total of 78 ponies produced altogether. They had symbols on one side and only the ponies who came with the playsets were given names.
Images on this page thanks to Pablo, and eBay seller taraloudolls!
Unproduced Playsets
"Move the lever... they meet for a kiss!"
The Wedding Gazebo playset made it to post preduction level in 1991 but not the shops. I wonder what else Hasbro has in mind before production ceased?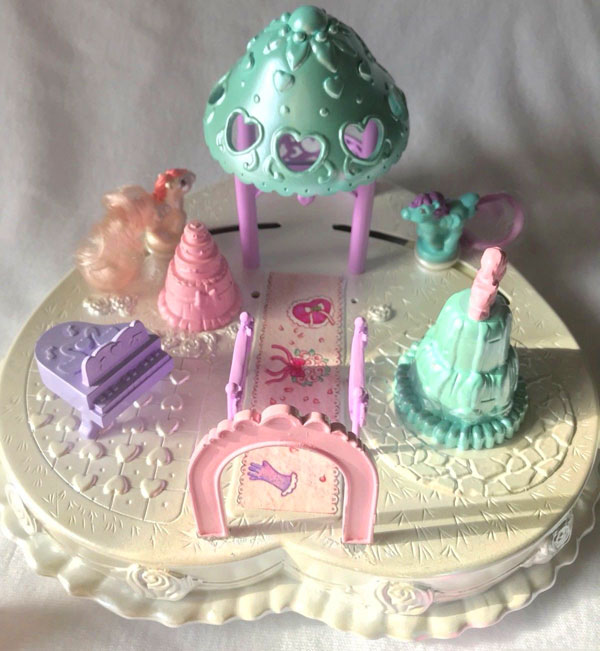 Only the front and one side of the box was printed.
For Sale