Pound Puppies :: Tonka ~ Other Items
"Lovable, Huggable!"
Pound Puppies were produced by Tonka between 1985-1988. They are the most well known of the 1980's production run of Pound Puppies as they were producing for the US market. They also introduced Pound Pur-r-ries, Rumpleskins, Newborns and Furries as well as fashion outfits, plastic figures, miniatures, games and many other related merchandise.
[eBay links are sponsored]
Images on this page thanks to various eBay sellers!
Books, Videos, Tapes and LP's
There were lots of books, animated videos and tapes/lp's produced.
Activity Books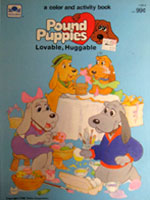 Story Books
Annuals
LP's and Tapes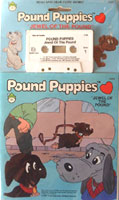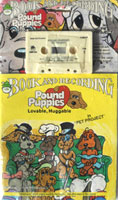 Videos
There were two seasons of the animated tv cartoon series produced in 1986 and 1987. A feature length animated movie was released in 988 titled "Pound Puppies and the Legend of Big Paw".
Season 1 (1986):
Bright Eyes, Come Home
How to Found a Pound
From Wags to Riches
Snowbound Pound
The Fairy Dogmother
Whopper Cries Uncle
In Pups We Trust
The Captain and the Cats
Secret Agent Pup
Wagga Wagga
The Star Pup
Happy Howlidays
Ghost Hounders
Season 2 (1987):
Whopper Gets the Point / The Bird Dog
Tail of the Pup / King Whopper
Tuffy Gets Fluffy / Casey, Come Home
Where Do Puppies Come From? / Pups on the Loose
The Invisible Friend / Kid in the Doghouse
Little Big Dog / The Bright Eyes Mob
Good Night, Sweet Pups / The Rescue Pups
Nose Marie Day / Snow Puppies
Where's the Fire? / The Wonderful World of Whopper
Bright Lights, Bright Eyes / Dog and Caterpillar
Garbage Night: The Musical
Peter Pup
Cooler, Come Back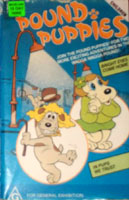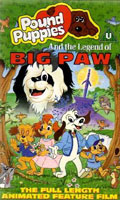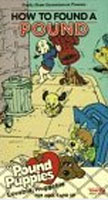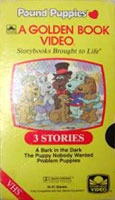 Various Other Items
There was a huge amount of merchandise produced.
Puzzles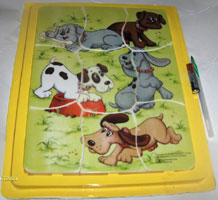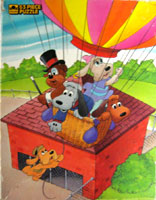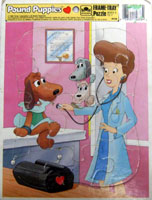 Games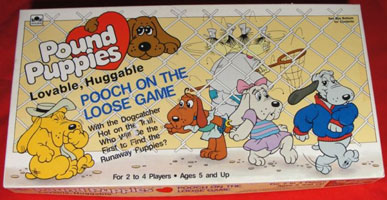 Baby Toys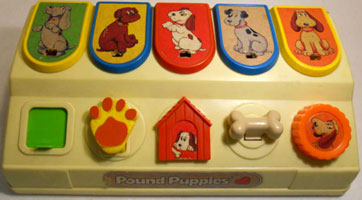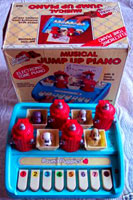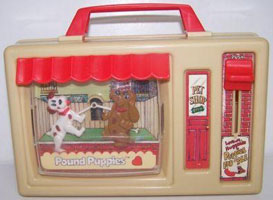 Flasks and Lunchboxes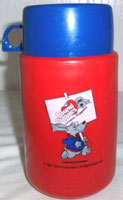 Household Items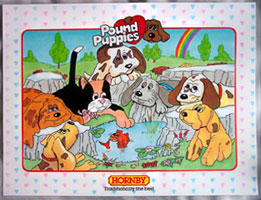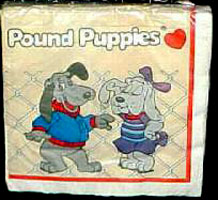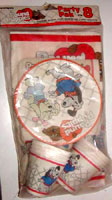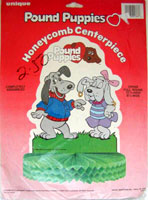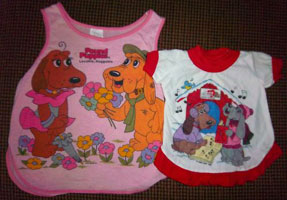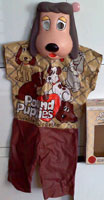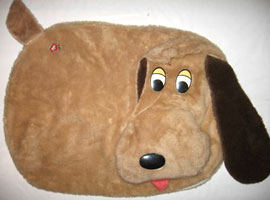 Stationary Items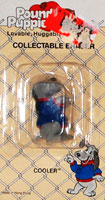 Craft Items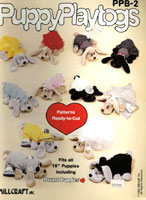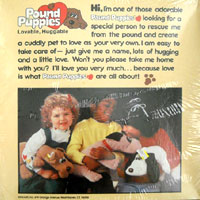 For Sale