Alpha Critters :: Accessories
Alpha Critters were produced by Creative Innovators (plush) and Applause (miniatures) around 1986.
They were a set of 26 characters, each one a different letter of of the alphabet, designed by Lloyd Gilbert. They were sold as both plush toys and pvc miniatures.
There was also an educational animated cartoon made.
[eBay links are sponsored]
Image on this page thanks to eBay seller Little Toys for Big Kids!
Accessories
There only appears to have been one other item made, which was a flat bed sheet and pillowcase set.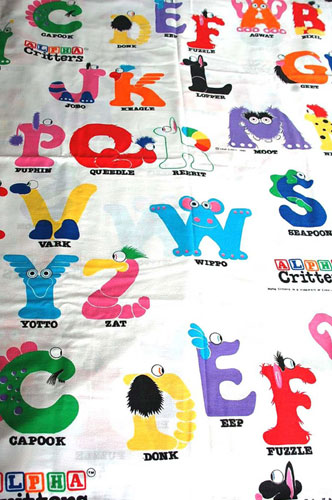 For Sale