Yum Yums :: Accessories
"So yummy to love!"
Yum Yums were a short lived series produced by Kenner/Hallmark in 1989-91. They were large, colourful plush animals with sweet treats pictured on their bellies, ears and feet. There was also a one-off special cartoon made.
Yum Yums were reissued by a Japanese company around 2011 (licensed by Hallmark) and produced a multitude of accessories. They also introduced several new characters.
[eBay links are sponsored]
Images on this page thank to Anjalee, Etsy sellers NiftyVintageGirl and DeerOnes, and eBay sellers bloonies, carryvalues & amcollectables2001!
Accessories
There were a few Yum Yums accessories produced, these are what I have found so far.
Lunchbox & Flask
Video
There was one animated Yum Yums cartoon produced called "The Day Things Went Sour".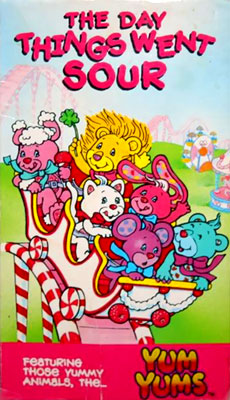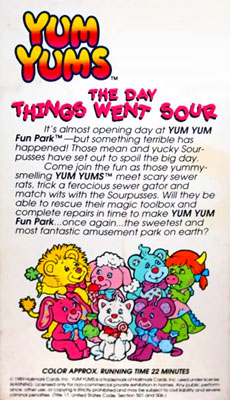 Iron On Transfers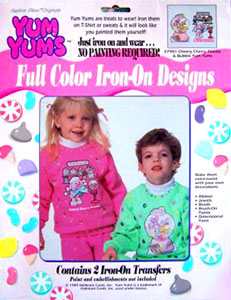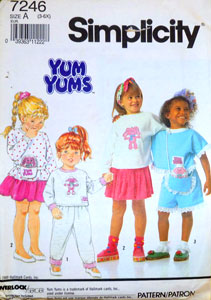 Masks & Costumes
Most likely all six original characters were produced as masks and plastic costumes for Halloween. They were marked with Hallmark, 1989.
Slippers
The slippers were marked with Hallmark 1989, and was most likely a version of all six original characters.
For Sale