"It's a party full of fun surprises!"
Miss Party Surprise were produced by Toy Biz in 1999-2002. They were dolls with large plastic skirts, which when opened turned into a playset full of accessories.
Images on this page thanks to various eBay
sellers, including Dennis-Collectibles-Dolls-And-Toys
!
QUICK LINKS> Find Miss Party Surprise on eBay.com
or eBay.co.uk
!
Party Friends
"Surprises and fun for everyone. Gifts and guests for all your Party Surprise playsets and deluxe playsets! Each Party Friends gift set can be used with all Party Surprise playsets and deluxe playsets."
There were six Party Friends sets, which were small sets comprising of two dolls and a few accessories for adding to other playsets. All sets were produced with both white dolls and black dolls.
Baby Party
Dance Party
Pet Party
Playground Party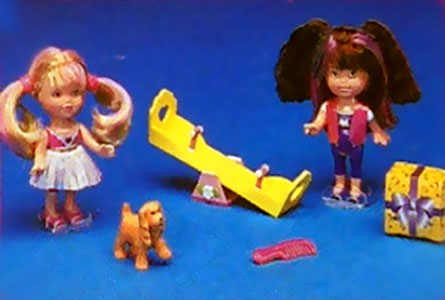 Princess Party
Snow Party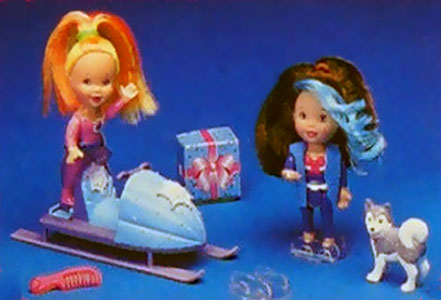 For Sale
Comments