Fuzzy Felt :: John Adams
"Make amusing pictures with gaily coloured felt shapes!"
Fuzzy Felt were produced by Allan Industries from 1950 onwards and were felt shapes which clung to a fuzzy board for endless picture variations. They reached their height of poplarity in the 1970's and are still going strong today, with old and new sets now produced by John Adams/Toy Broker.
[eBay links are sponsored]
Images on this page thanks to John Adams!
John Adams
Toy Brokers merged with John Adams in 2009, who took over production of Fuzzy Felt at first under the "Toy Brokers" name, then under their own. The "Fuzzy Felt" and "Toy Brokers" logos changed after merger. This page contains only the sets released from 2009 onwards.
Extra Large Fold Felt Boards [Cross-Over Sets]
These sets each contained an extra large folding felt board and over 100 fuzzy felt pieces.
These were produced by both Toy Brokers and then by John Adams, although Knights & Dragons may only have been produced by Toy Brokers, and Pet Parlour may have only been produced by John Adams.
Busy Builders
Butterflies
Dinosaurs
Go Shopping
Knights & Dragons
Little Ponies
Little Princess
Magic Garden
My House
On The Farm
On Safari
Pirates
Pet Parlour
Under The Sea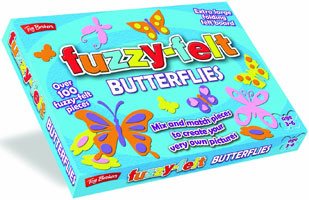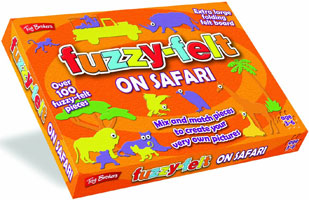 Large Sets [Cross-Over Sets]
Celebration Set
Farm Animals
Glitter Princess
Starter Set
Tubs [Cross-Over Sets]
| | | |
| --- | --- | --- |
| | | |
| Animals | Pink & Sparkly | Things That Go |
Character Sets
Disney Princesses
Doc McStuffins
Minnie Mouse
My Little Pony
Postman Pat
Timmy Time
Other Sets
Celebration Set
Farm Animals
Celebration Set
Farm Animals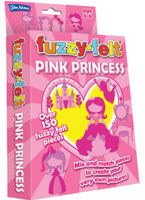 For Sale