Sonny Angel :: Fashion
"With moveable limbs and a soft, squishy body, cute Sonny Angel has a wide-eyed stare and the smell of powder!"
Sonny Angel began production in 2007 by Dreams Inc, a Japanese company, and are still being added to. They are a series of Kewpie type boy dolls with angel wings made in an assortment of styles.
[eBay links are sponsored]
Images on this page thanks to official Dreams Inc. publicity material!
Fashion
There were two types of Styles produced, original dolls wearing full fabric body suits and original dolls wearing fabric headgear.
Frog Style

Mouse Style
Panda Style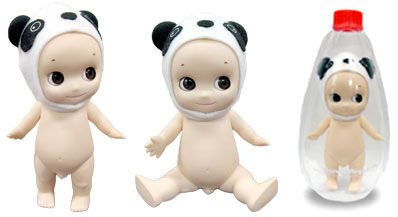 Pig Style
Tiger Style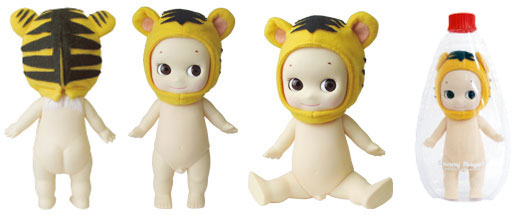 Bee Style
Cow Style
Kangaroo Style
Ladybird Style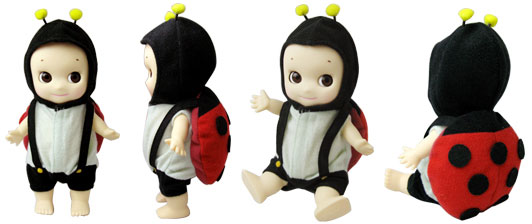 Rabbit Style
Tiger Style
For Sale