Furby :: Burger King
"The more you play with me, the more I do!"
Furby were produced by Tiger Electronics from 1998 to 2002. They were a line of furry, interactive electronic creatures which looked a bit like owls and were the "must-have toy" of Christmas 1998.
Hasbro re-designed the line in 2005-2007 but without any great success, and then again in 2012.
[eBay links are sponsored]
Images on this page thanks to various collectors, eBay and other sellers!
Burger King Furby's ~ 2005
There were one hundred Burger King toys produced by Hasbro in 2005. I'm not sure how they are grouped, or even if there is a pattern to their variations! I've found 65 so far.
They were 3.5 inches high and their eyes closed when lain on their backs. They also had a little buttone on their backs which when pushed would make their ears move up and down.
Plain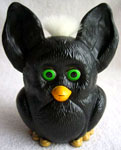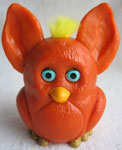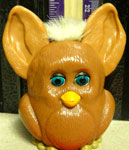 Spotted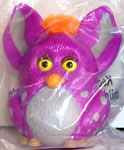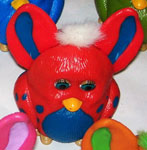 Striped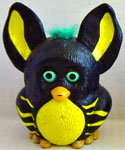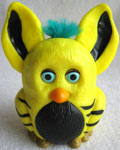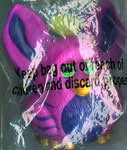 Black Body
Blue Body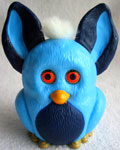 Brown Body
Green Body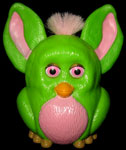 Grey Body
Pink Body
Orange Body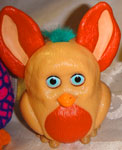 Purple Body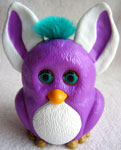 Red Body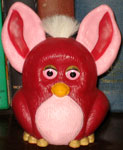 White Body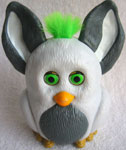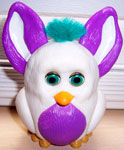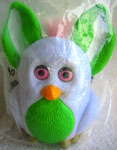 Yellow Body
For Sale