Tiny Dinos :: Books
Tiny Dinos were produced by LJN in 1987 and Applause in 1992-3. They were a small set of soft toy baby dinosaurs based on the books by Guy Gilchrist. There was also a few accessories produced too.
Images on this page thanks to eBay sellers this-n-that-thingamajigs, JC'S QUALITY SALES, Jefferson Book Emporium and John and Sandy Millns Postcards!
Books
There were several books written by Guy Gilchrist for yound children.
Bronty And The Birdosaur
Plateo's Big Race
Steggue Makes A Friend
Thanks A Lot, Triceratot
Tiny Ptery, Come Home!
Selfish, Selfish Rex
ABC
Counting
The Shapes We're In
Fun At The Beach
Playing Together
Sir Waldo's Island Adventure
The Best Place In The World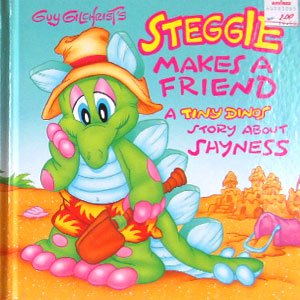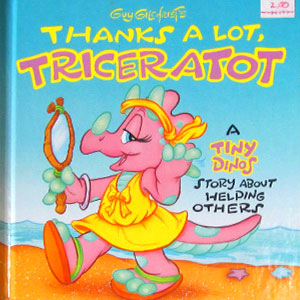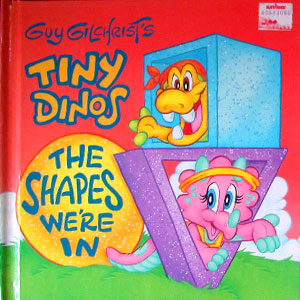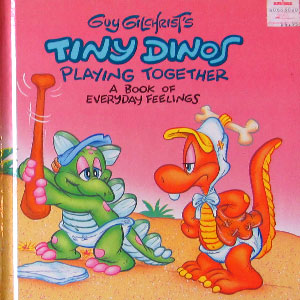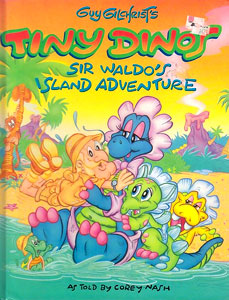 For Sale