Golden Girl :: Accessories
"Adventure heroines against evil!"
Golden Girl and the Guardians of the Gemstone were produced by Galoob in 1985. The series featured nine female and two male characters which were produced as small dolls. There was also three sets of fashion, two horses and a few playsets. It was a short lived series and ceased manufacturing after only one year.
[eBay links are sponsored]
Images on this page thanks to eBay sellers emt7978, thetoybanker, universalstockpile, finalfrontier, dthorpeestoybox, mamadoalot, dbtoys_inc & bampowcomics!
Accessories
These were a few accessories produced, including jewellery, household items and games.
Fashion Items
I've found a fancy-dress costume and pin-back brooches.
Household Items
I've found a plastic drinking cup, lunchbox & with flask, a sleeping bag, and a collectors case.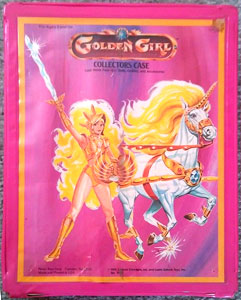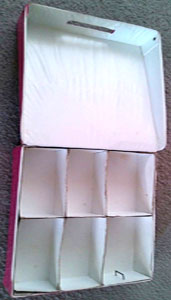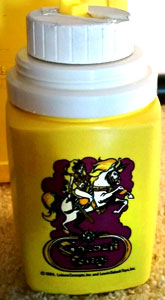 Games
Games included a 3-D Colorforms Adventure Set, a boardgame, puzzles and a stamp set.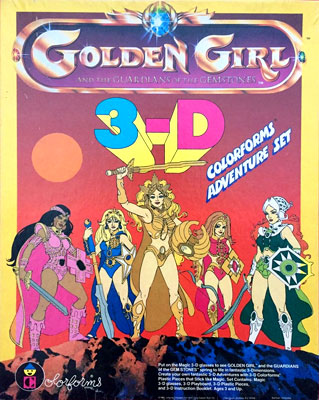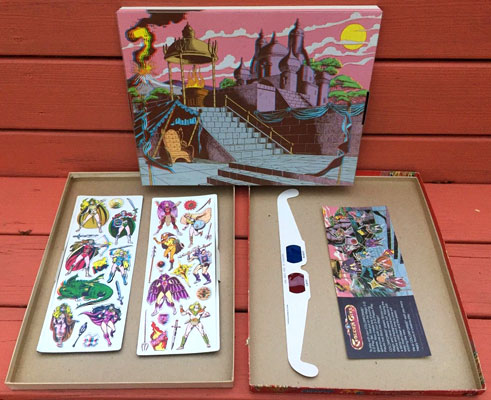 The boardgame includedplastic gems, cards, tokens and dice.
Each puzzle had 200 peices and measured 28cm x 43xm when completed.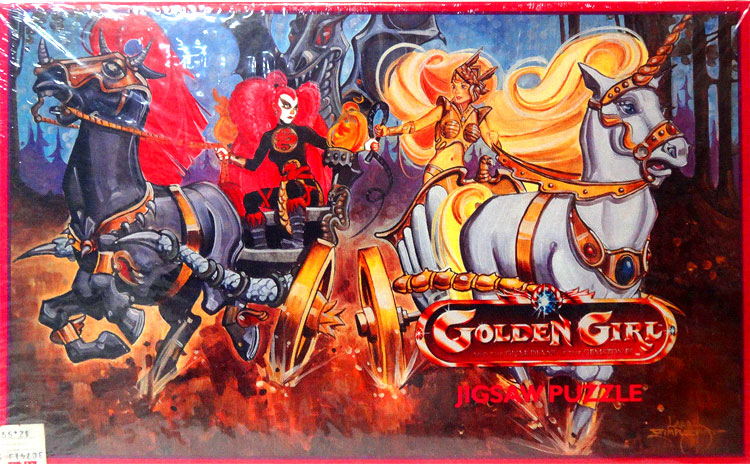 The stamp set comprised of various generic art materials and six character stamps discs with a Golden Girl figure holder.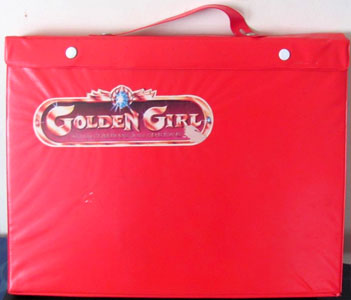 For Sale