Li'l Secrets :: Original Set
"Discover our mini secret surprises. We have secrets in our hair!"
Li'l Secrets were produced by Mattel in 1993-95. They were a series of small plastic dolls, with charms hidden in their hair.
[eBay links are sponsored]
Images on this page thanks to Nina, Spielzeugträume and various eBay sellers!
Original Set
There were 12 dolls produced with colourful hair, some in two colours and some with stands of glitter. Each doll came with collectable charms to make into a bracelet, stickers, comb and ribbon. There were four different body moulds with three dolls in each style.
Dress Style 1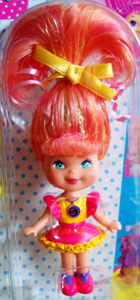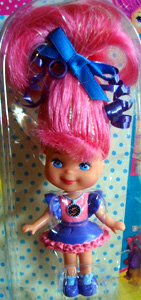 Dress Style 2
Dress Style 3
Dress Style 4
Packaging
Apart from the language, there was little different between the US and Euro packaging.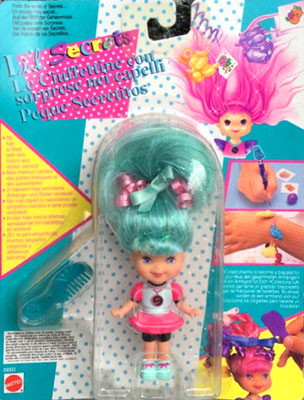 For Sale