Peppermint Rose :: Accessories
"A magical land where you make floral and candy scented perfume!"
Peppermint Rose were produced by Mattel in 1992. They were a series of scented dolls very similar to Lady Lovely Locks. There was also fashions, animal friends as well as related merchandise and an animated video.
Peppermint Rose was sold in the US/UK and in Europe under different names:
USA/UK: Peppermint Rose
Europe: Les Belles de Parfum
[eBay links are sponsored]
Images on this page thanks to Karen's Toys an unknown Etsy seller or found on eBay, with thanks to various sellers!
Accessories
There were various items produced to go alongside the dolls including stationary items, books and an animated video.
Videos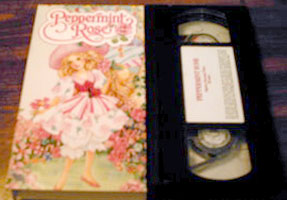 Books
Puzzles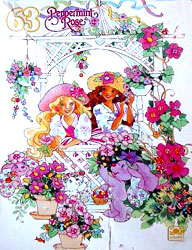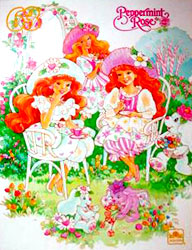 Scented Stickers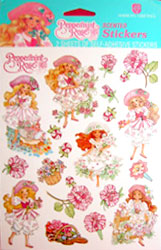 Greeting Cards
Party Accessories
Scented Wrapping Paper
Jewellery
For Sale