Girl Talk :: Date Line
"Just for girls!"
Girl Talk was produced by Golden in 1988-93 and were a selection of games for girls all about dating and boys! There was also a series of books and some electrical items too. The original game was also re-designed by Milton Bradley in 1995, as well as versions by Waddingtons for UK (1988), XF Schmid for Germany (1991) and even a PC game.
[eBay links are sponsored]
Images on this page thanks Etsy seller WonderlandToys and to eBay sellers fantasticfindz, amoma1981, thriftblaster, off-broadwayinteriors and kgrover!
Date Line - The Talking Dating Game
Date Line was produced in 1989. The contents included:
26 Teen Cards
4 Play Pieces
60 Minute Cassette Tape (same on each side)
Die
Label Sheet
Gameboard
Card Tray
Talking Speaker Unit
Instruction Sheet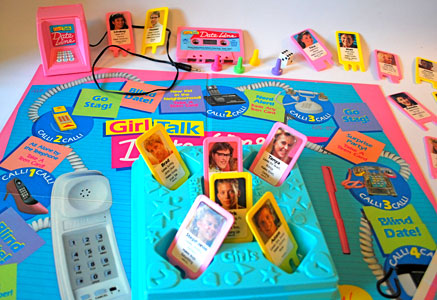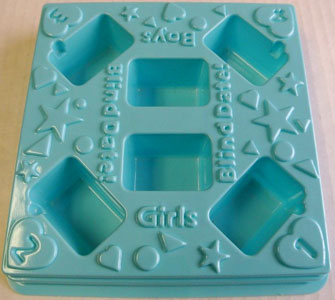 The cassette and speaker came in either black or pink.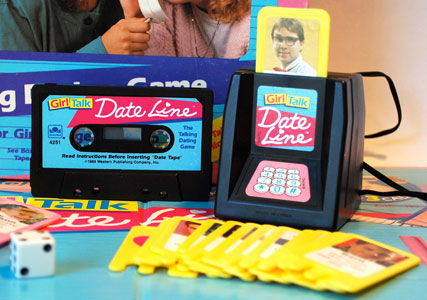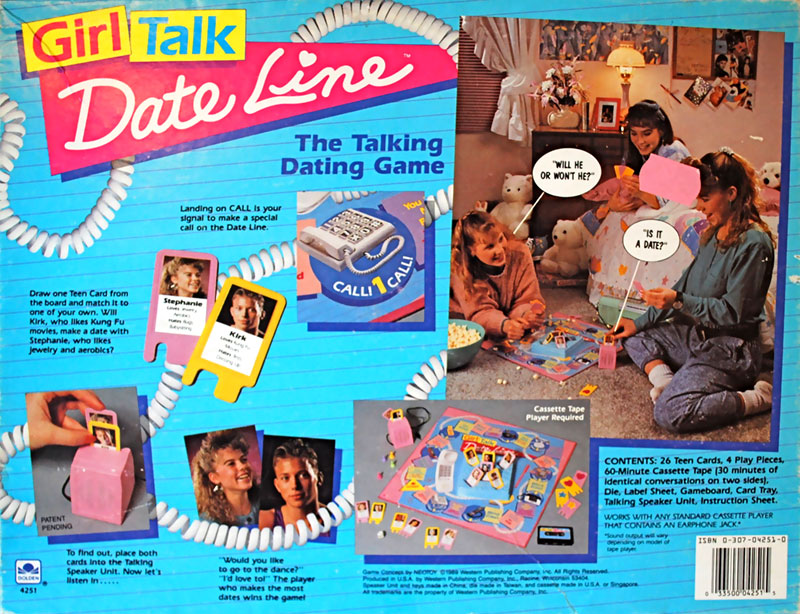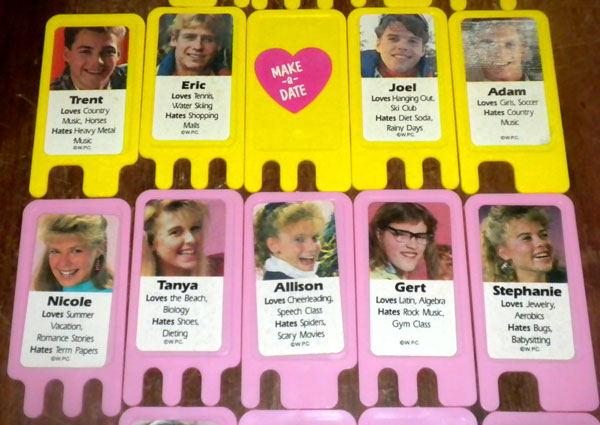 For Sale