Girl Talk :: Electronics
"Just for girls!"
Girl Talk was produced by Golden in 1988-93 and were a selection of games for girls all about dating and boys! There was also a series of books and some electrical items too. The original game was also re-designed by Milton Bradley in 1995, as well as versions by Waddingtons for UK (1988), XF Schmid for Germany (1991) and even a PC game.
[eBay links are sponsored]
Images on this page thanks to Etsy seller SmileyFaceFashion, Marsh Mallow and eBay sellers jcagney and an unknown seller!
Electronics
There were five electronic items produced. I have yet to find images of the personal cassette player and the radio-cassette player other than on the back of a box.
Teen Dreams ~ Alarm Clock Radio [1993]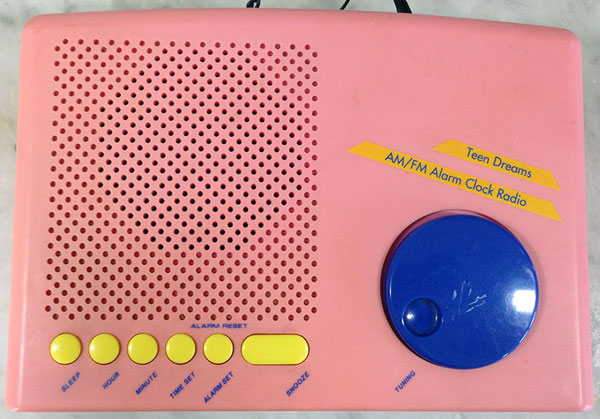 Teen Dreams ~ Clock Radio Telephone [1992]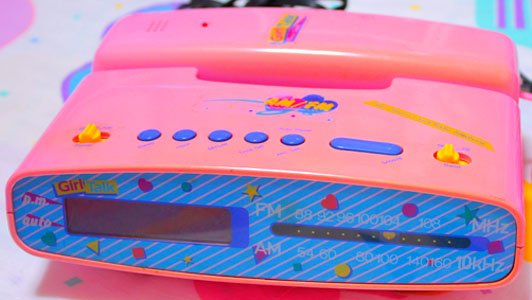 Date Line - Photo-Dialer Telephone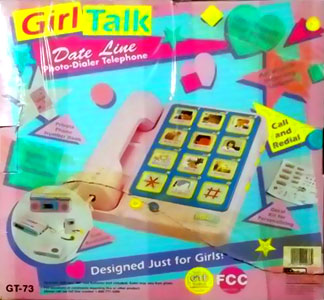 For Sale