Rub-A-Dub Dolly :: Playsets, Fashion & Accessories
"The dolly who takes a bath with you!"
Rub-A-Dub Dolly was produced by Ideal from 1973, then Tyco from 1989 (after they acquired Ideal). She was a 17 inch vinyl doll made for bath-time fun. Rub-A-Dub Doggie was introduced in 1981 and proved just as popular as the dolls.
Images on this page thanks to eBay sellers agdollfan92, florida25000, joelectric & bisdoll!
Playsets
There were at least four bath related playsets produced by Ideal. I don't think Tyco released them.
Bubble Jewellery Float
Floating Vanity
Floating Vanity & Shower
Tugboat Shower
Fashion
There were several sets of clothes produced for Rub-A-Dub Dolly, but I've not come across any packaging only catalogue images. See dolls publicity section for more.
Accessories
The only related merchandise I have come across is a Paper Doll book.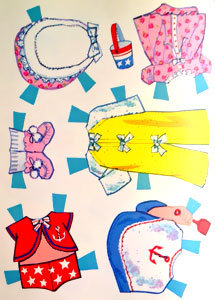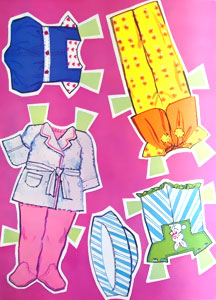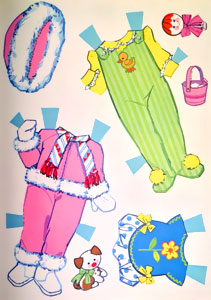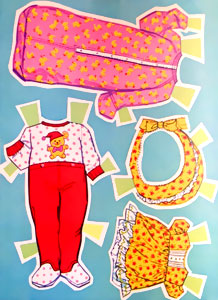 For Sale