Rub-A-Dub Doggie ~ Playsets
"Two in the tub is more fun than one!"
Rub-A-Dub Doggie was produced by Ideal from 1981, then Tyco from 1989 (after they acquired Ideal). They were a series of 10 inch dogs to be played with in the bath, an off-shoot of Rub-A-Dub Dolly. There were also smaller 4 inch dogs and a playset for them.
Images on this page thanks to Flickr member Miss_Leonie, and eBay sellers harlock-toys and afternoondeelites!
Playsets ~ Ideal
The Bathland plaset produced by Ideal came with two small dogs. The playset could clip to the side of the bath to be played with.
Packaging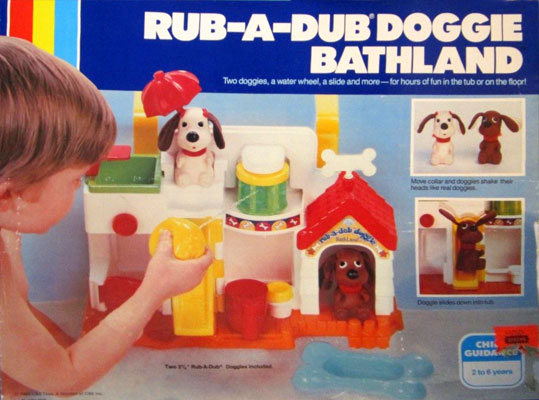 Publicity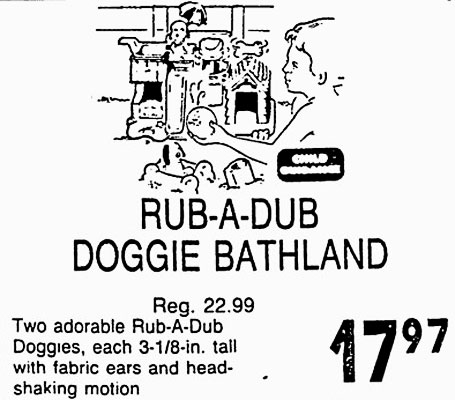 Playsets ~ Tyco
Tyco also sold the same playset but produced in different colours. It came with one small dog, rather than two.
Packaging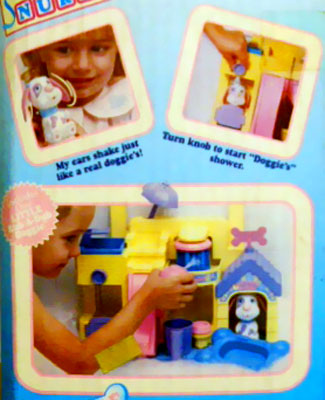 For Sale