Shampoodle
"Squeeze my tummy for lots of foamy bathtime fun!"
Shampoodle was produced by Hasbro in 1991 and was a rubber poodle bath toy that you filled with shampoo. When squeezed, the shampoo would come foaming out of its head for foamy hairstyling fun.
[eBay links are sponsored]
Images on this page thanks to Miss_Leonie, m-a-r-s-h-m-a-l-l-o-w and eBay sellers pickersweekly and iSoldIt Elmhurst IL!
Shampoodle
"Make lots of sudsy hairstyles!"
Shampoodle was about 12 inches high and came in two colours. You poured your own shampoo mixed with bathwater into the poodle by opening its locket. They each came with a comb and measuring jug.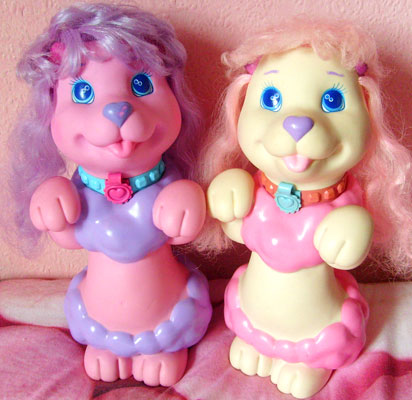 Packaging and Publicity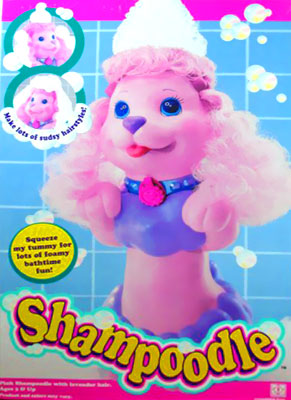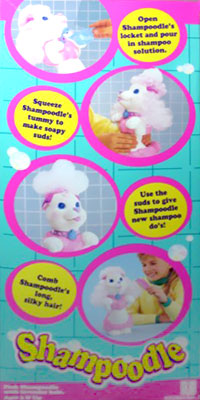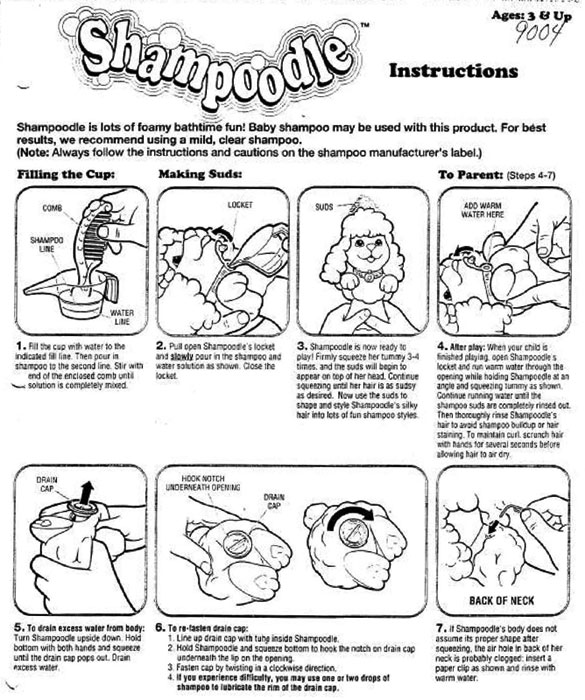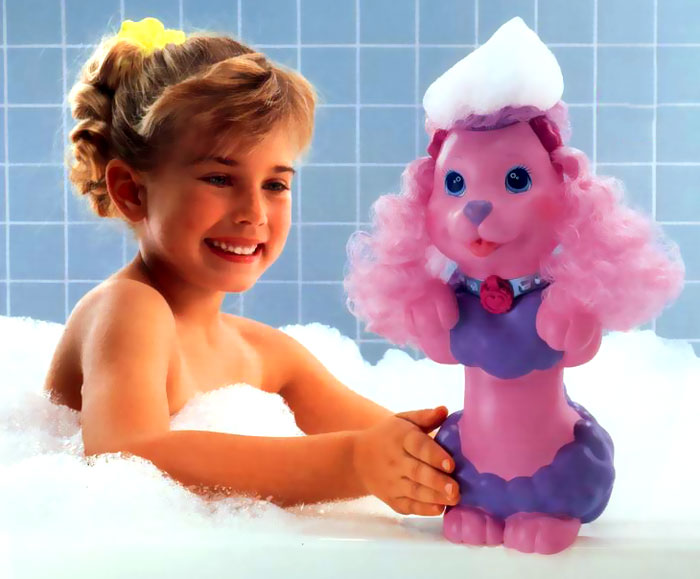 For Sale