Angel Bunny :: Plush
Plush
There were at least three large plush animals produced, maybe four (a bear). Each had a little "halo" ring around one ear and satin wings on their backs. They measured around 10 inches high and had velcro paw so they could stay closed or be left open. Each had its own name.
Snuggle Bunny
"Every baby will want to cuddle and love this soft, furry bunny."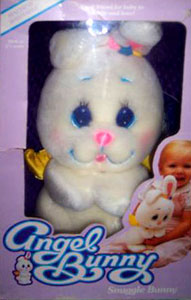 Cuddle King
"This friendly lion is also soft, huggable and lovable."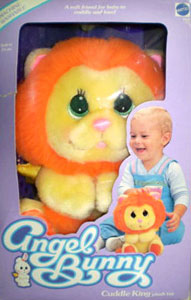 Soft Spot
"Just like Snuggle Bunny, this playful puppy is soft and cuddly."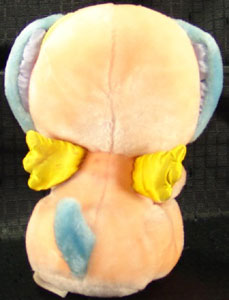 For Sale