Angelorso / Angelosos :: Miniatures
Angelorso / Angelosos, which translates as Angel Bears, were produced by Vir and sold in Spain and Italy from 1985. They were a series of poseable, mini and plush bears very similar to Care Bears, plus a few accessories.
Later, there was a set of four poseable bears produced by Fun City in 1991 made using Kenner's Care Bears mould (sold in Argentina). There were two different logos depending on the spelling and some packaging had both Vir and City Toys marked on it.
[eBay links are sponsored]
Images on this page thanks to various eBay sellers!
Miniatures
There were six different poses produced in blue, orange, yellow and pink. I still have a few images left to find.
Holding a Fruit Basket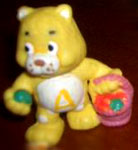 Holding a Flower
Playing a Violin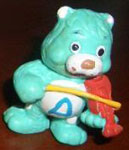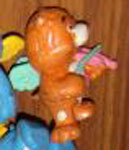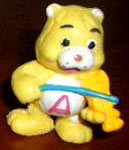 Holding a Bow & Heart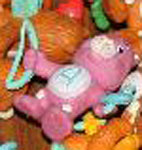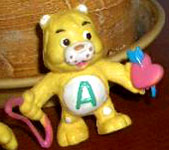 Holding Honey
Holding a Butterfly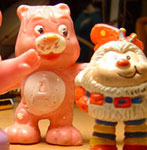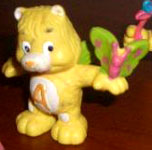 For Sale