Puppy Dog Tails :: Large PlaySets
Puppy Dog Tails were produced by MIG in 1998. They were a series of small dogs and puppies of various breeds with plastic bodies and fabric ears. There were also playsets.
Images on this page thanks to eBay sellers rainbow*magic, crisial92, 123dawni & meekington!
Large PlaySets
There were also two larger playsets produced, at a later date than the smaller ones. These sets introduced at least two m ore puppy versions of the original adults.
Puppy Beauty Parlour
Puppy Dream House
Puppy Beauty Parlour
The Puppy Beauty Parlour playset looks to have come with a pink Poodle adult and a Cocker Spaniel puppy.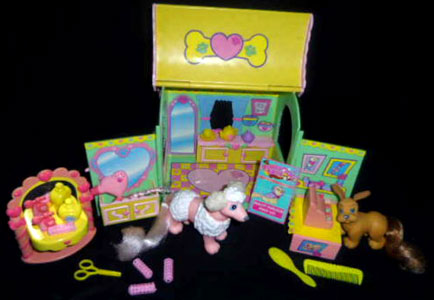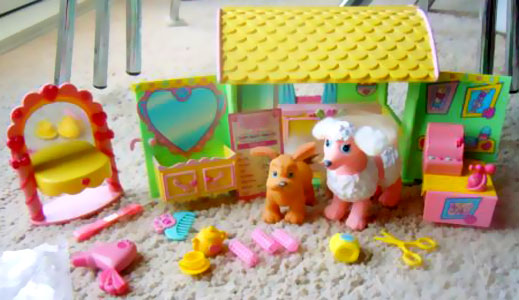 Puppy Dream House
The Puppy Dream House was 13 inches height and opened up at the front to reveal the rooms within. Included was a light-up bed, bath, hairdryer, shampoo, TV with revolving pictures, armchair, table, sideboard, cooker, tray, dog bed and a picture. There may well have been other items too.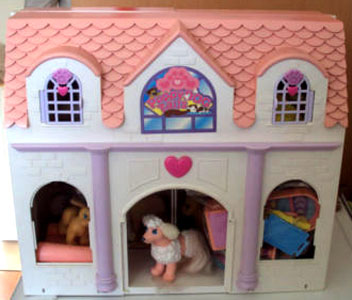 For Sale