Rose Petal Place :: Accessories
"Meet the Rose Petal Place dolls, that look and smell like beautiful flowers!"
Rose Petal Place was produced by Kenner in 1984. They were a group of scented, flower themed dolls, with petal dresses and floral accessories. There were also a few playsets and other related accessories. The doll molds were used again for Kenner's Bubble Belles in 1990.
[eBay links are sponsored]
Images on this page thanks to Nht Pirate, Stacie, Kerry or found on eBay, with thanks to various sellers!
Accessories
There were a few accessories to accompany the series.
Soft Purse
"Now little girls can have a purse just like the one Rose Petal has. Rose Petal Place Purse is a child-sized version of the Rose Petal drawstring purse."
Sweet Harp
Stiching Pattern Book
Designs By Gloria & Pat. Patterns included are:
Rose-Petal in her Roadster
Pitterpat
Pose-Petal Place
Rose-Petal and Pitterpat
Seymour J. Snailsworth
A Sunning Sunny Sunflower
P.D. Centipede
Tumbles the Hedgehog
Rose-Petal
Rose-Petal and Sunny Sunflower
Daffodil
Iris
Lily Fair
Orchid
Rose-Petal Singing
Sunny Sunflower
Lunchbox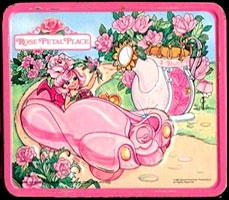 Bikes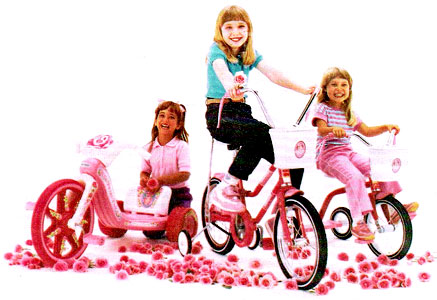 Furniture
Story Books
Fashion
Stationary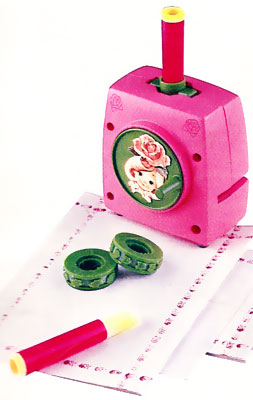 For Sale