Little Beauties :: Carrousel Ponies
"High Fashion Horses With Beautiful Hair!"
Little Beauties were produced by Multi Toys Corp in 1987-90. They were a series of small plastic ponies with moulded clothes and brushable manes and tails. They were very similar to Petite My Little Ponies, and often get mistaken for them or written off as "fakies".
[eBay links are sponsored]
Images on this page thanks to thanks to Jana, 22spot_ladybird, SparkyGemini, Melanie, syndoe and PurpleRoomToys!
Carrousel Ponies
"Merry-Go-Round fun!"
Carrousel Ponies each came with a carrousel stand, brush or comb and a hairclip. There were at least six different body moulds, and were a few hair colour variations produced too.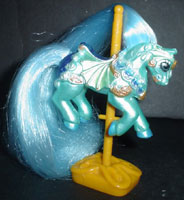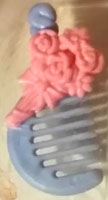 Style 1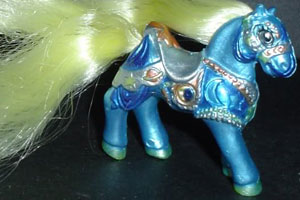 Style 2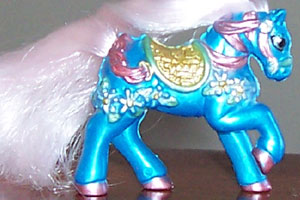 Style 3
Style 4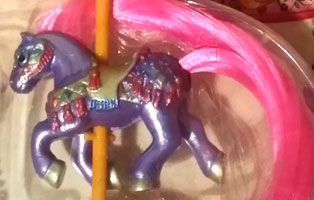 Style 5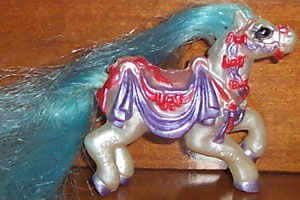 Style 6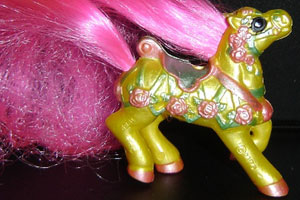 For Sale