Starcastle :: Beauty Collection
"Welcome to the Starcastle kingdom, where all your dreams come true! Unlock the magic and become the princess you always wanted to be!"
Starcastle was produced by Trendmasters from 1995 and were a series of plastic castles which opened up via a key to reveal the inner living and playing space, and came with many little accessories each.
In 2001 they introduced Starcastles with Stardancer Dolls, which were better known as Sky Dancers.
After Trendmasters ceased trading in 2002 (brought up by Jakks Pacific) at least three more castles were made for Disney using the old moulds with a fairytale princess theme. Just to make things even more confusing, Trendmasters produced several Starcastles in a variety of colours too!
[eBay links are sponsored]
Images on this page thanks to various eBay sellers!
Beauty Collection
"Collect the Beauty Collection Starcastles and join them togehter with the Magical Gatehouse!"
There were three playsets in the Beauty Collection, which came in a few colour variations. Cosmetic Castle and Jewelry Castle sets included a connection gatehouse so they could be joined together.
Cosmetic Castle
Jewelry Castle
Treasure Castle
Cosmetic Castle
I've found two colour variations.
Front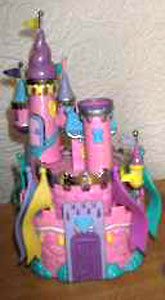 Inside

Jewelry Castle
I've found two colour variations.
The playset included:
Princess
Magic key with ribbon necklace
2 special friends
Tiara
Necklace with pendant
Earrings
Ring
Bracelet
Magical gatehouse
Front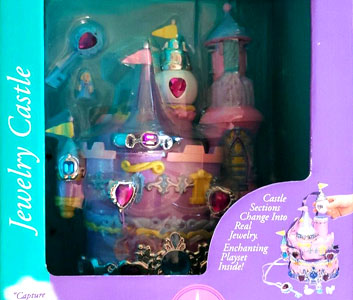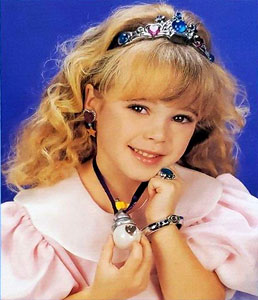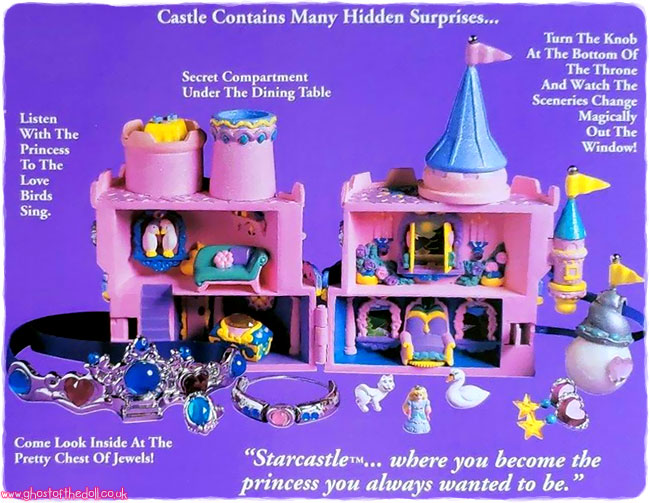 Inside
Treasure Castle
"Journey across a mystical, moonlit desert to the Treasure Castle! Find the hidden treasures and magically turn them into your own Jewellery pieces! Keep everything inside secret compartments! Guardian elephant transforms into real tea pot for use with two matching cups and saucers! Use your Magic Key to unlock the castle. Discover a treasure map hidden in the tower! Use it to find the Lost Jewels. Find the gemstone ring hidden in the wall! Fold down the wall to reveal the treasure vault! Inside you will find beautiful jewelled earrings! Press the lever to reveal the Golden Tiger Gem! Find a secret compartment under the stairs. Look! The jewellery drawer has a secret compartment!"
This playset was also sold in different colours as "Aladdin's Starcastle", part of the Fairy Tale Collection. I believe all the accessories remained the same, so included:
Princess Jasmine
Castle Guard
Camel
Mongoose
Tiger and Snake
Teapot Elephant
2 Teacups & 2 Saucers
Magic Key
Hidden Jewellery you can wear
Front
Inside
For Sale