Petite Ponies :: Other Ponies
"They're keys that unlock a world of magic!"
Petite Ponies were produced by Hasbro in 1989-91. They were various sets of small 1" ponies with moulded and brushable hair, and had a horseshoe dent in their base. There were seven different sets plus eight playsets with a total of 78 ponies produced altogether. They had symbols on one side and only the ponies who came with the playsets were given names.
Images on this page thanks to Pablo, MLPARENA member and My Little Wiki member Ellemi!
Other Petite Ponies
These four ponies were produced exclusively for Hasbro Toy Fair in 1997.
Clockwise from top left:
Light Heart
Sweet Berry
Sundance
Ivy
Pony Wonderland
There were 32 ponies produced by Italian company Globo (NOT Hasbro) using Petite Pony moulds, but had stamps on the bottom rather than a horseshoe. Perhaps Hasbro sold their moulds after Petite Ponies production ceased in 1991?
There were four poses, and four symbols, and four stamp designs. It appeares that each pose stuck to the same symbol but came in a variety of colours.
Pose 1
This pose (pegasus) had a crescent moon symbol.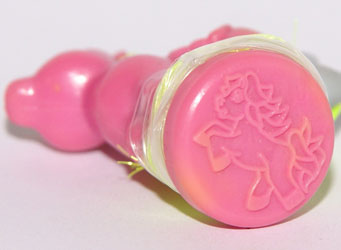 Pose 2
This pose has a butterfly symbol.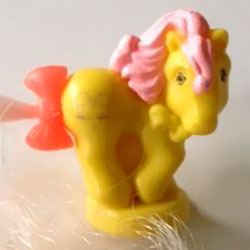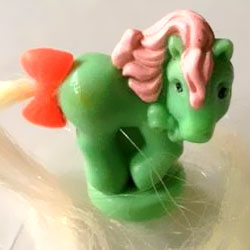 Pose 3
This pose had a bow symbol.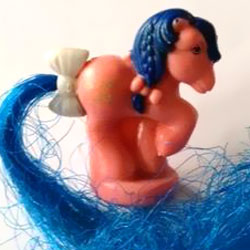 Pose 4
This pose had a star symbol.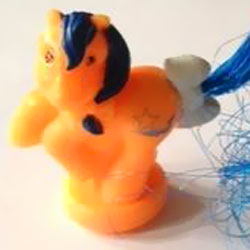 They look to have been sold in groups just like Petite Ponies, and included the same comb mould too.
For Sale