Pound Puppies :: Flair
"Lovable puppies that need a home!"
Pound Puppies production was taken up by Flair in 2008 who redesigned the line again and added created sets of puppies, including jumbo sized puppies at 24 inches long! They also included the Hanna Barbera animation on DVD with the Classic Puppy Soft line.
[eBay links are sponsored]
Images on this page thanks to Flair publicity!
Classic Puppy Soft with DVD
"We are Pound Puppies - lovable Puppy Soft Pound Puppies that need a home! Wont you take care of us? We will love you very much and promise to be good puppies. We love to share our adventures with you and we can watch the Pound Puppies Cartoon DVD together when you adopt us!"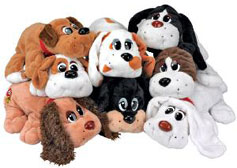 13 inch in size. The DVD included with each puppy was of the original Hanna Barbera cartoon.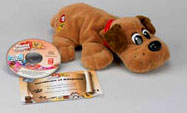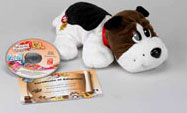 Jumbo
"We are the biggest and most lovable, huggable Pound Puppies ever! We love to snuggle with you all day and all night. Because we are jumbo in size (60cm/24 inch), you can even rest your head on us when you are reading a book or watching TV! Won't you adopt us and take us home? Loveable puppies that need a home! These adorable super soft plush puppies are ideal for jumbo hugs! Each Puppy comes with it's very own name tag, adoption certificate and puppy care sheet!"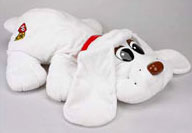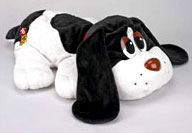 Happy Tails
"We are so excited to see you when you pet our back we wag our tails 'n bark all day! The more you love us the happier we are! We just love to be hugged and petted. Just your soft petting gives us Happy Tails! Please, adopt us all and take us home! Adorable 26cm (12 inch) interactive plush Pound Puppies for you to love and care for! These Puppies are so happy to be cuddled & loved - they bark, wriggle and wag their tails with excitement! Each Puppy (styles vary) includes an adoption certificate & Puppy care sheet for maximum roleplay fun! Pound Puppies Happy Tails are a gorgeous gift for little girls! Four cute styles to collect! Collect them all!"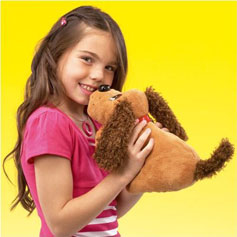 Newborns
"We are Newborns and hoping to find someone to take care of us. We are small but have big hearts showing our puppy love! We need extra special care so love us and hug us all the time! Please pick us and take us home!"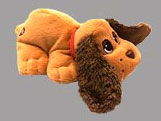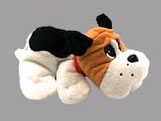 Back Pack Pups
"We are very small Pound Puppies and love to tag along with you everywhere you go! Our collar has a backpack clip on it so you can take us to school or to your friend's house. We love to travel and just "hang out" with you at home! We may be teeny tiny puppies but we are big on love! Won't you adopt us and give us a good home?"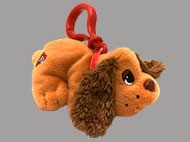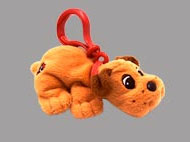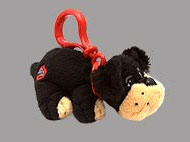 For Sale